Geomajas itself is an application framework allowing you to build very diverse and advanced web GIS solutions.
On this OSGeo Live DVD we have included a ready-to-use Geomajas Application. This application features a map, navigation controllers, several data layers, a ribbon toolbar with GIS tools and the Layer Tree.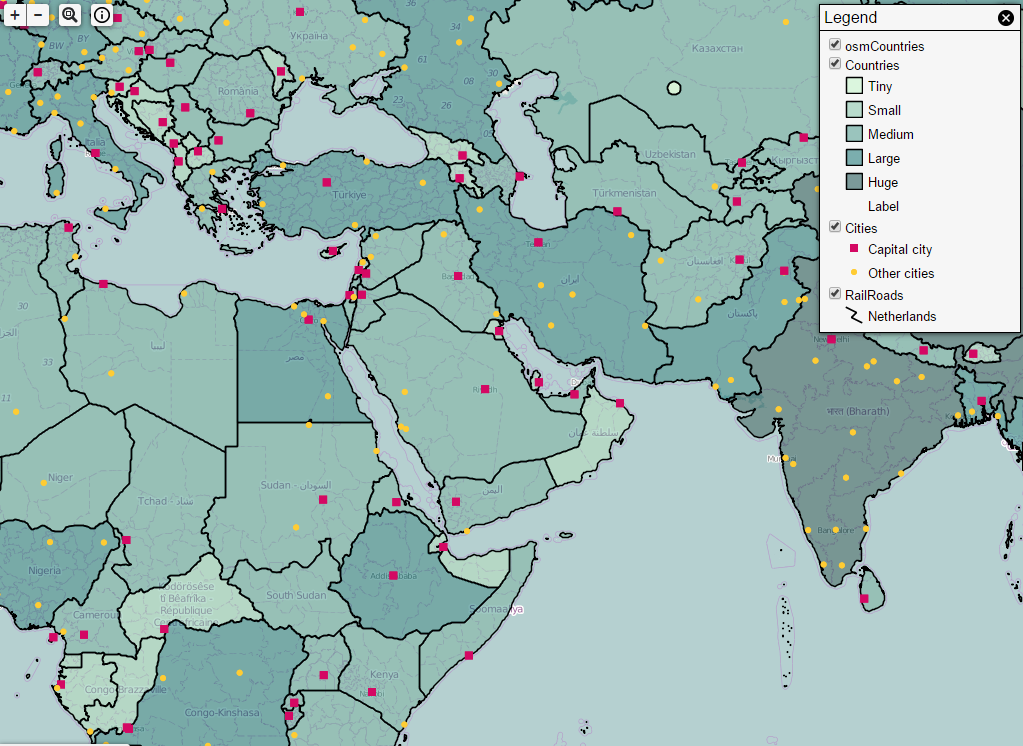 Geomajas is both available as a web demo or as a standalone application.
When using the stand-alone application, run either startup.bat on Windows, or startup.sh on Linux and Mac. You can then access the application using the following URL: http://localhost:8080/geomajas/. When you're finished using the application, the application can be terminated by running shutdown.bat or shutdown.sh.
Interested in learning more about Geomajas? The following links provide more detailed info: